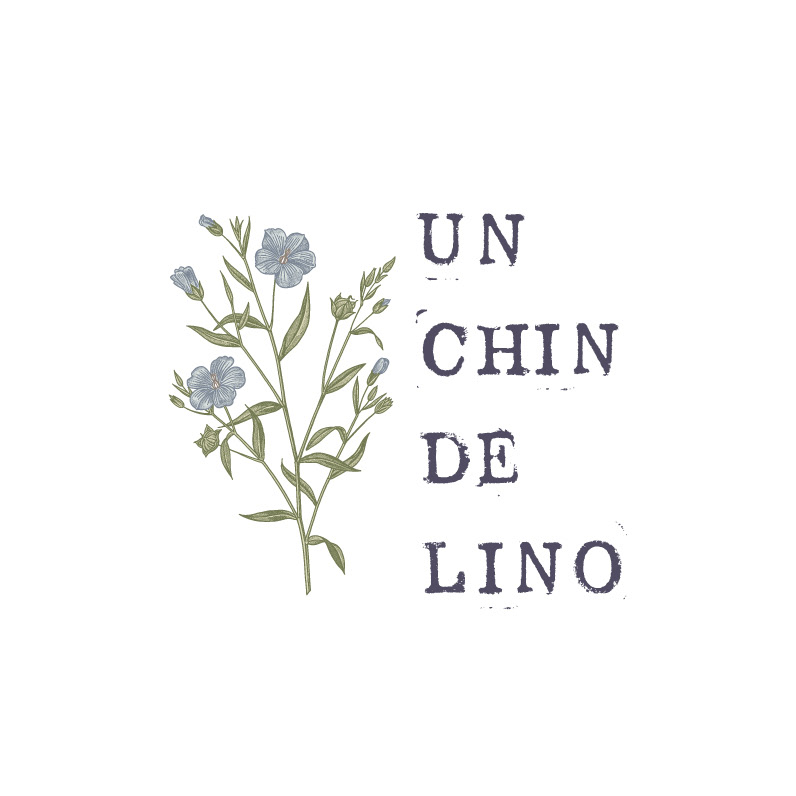 Un Chin de Lino

es una marca de ropa artesanal local, de muy poca producción y confeccionada con lino de primera calidad. En el logo aparece una ilustración de la delicada, preciosa y elegante flor del lino, destacando la materia prima como protagonista absoluta. 
La tipografía incide en el proceso de lo hecho a mano, en el que cada pieza es única, con sus pequeñas particularidades. 
* Se ha utilizado una expresión típica dominicana: "un chin", que significa un poco.
Un Chin de Lino

 is a local artisan clothing brand, with very little production and made with top quality linen. An illustration of the delicate, precious and elegant flax flower appears in the logo, highlighting the raw material as the absolute protagonist. 
Typography affects the process of what is made by hand, in which each piece is unique, with its small peculiarities.
* A typical Dominican expression has been used: "un chin", which means a little.